mÀntide Dining/kitchen chair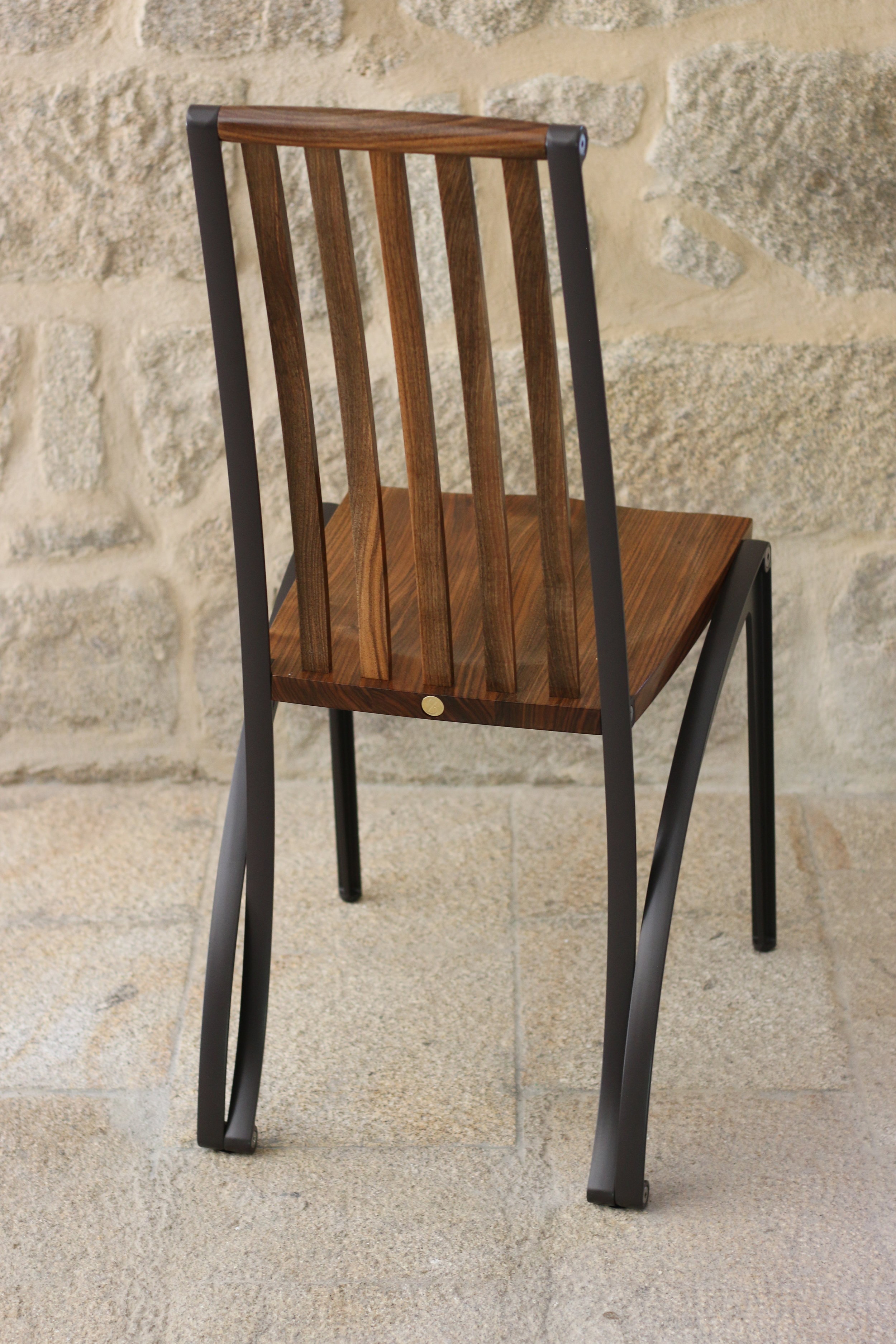 The Màntide (mantis) design, inspired by the dynamic of a praying mantis and/or cricket, is a more maintream concept. The design allows for greater versatility in the choice of woods and aluminium finishes. The Màntide is a casual dining chair that can be adapted to both classical and contemporary interiors.
Materials: A selection of American black walnut, American cherry, and European oak with powder coated and polished CNC cut aluminium
Dimensions: H 98 cm x W 44 cm x D 56 cm
Made to order, choice of metal finish and timber available. Please email or phone for further details, lead time and prices.